French Macaron Mix Kit
This delightfully light and chewy cookie was popularized in France in the 18 century. Its reputation among pastry connoisseurs is that it is sophisticated and difficult to master.  However,  with this  unbelievably effortless mix, you can create this desirable treat  in your own kitchen…Parisian pastry class not required!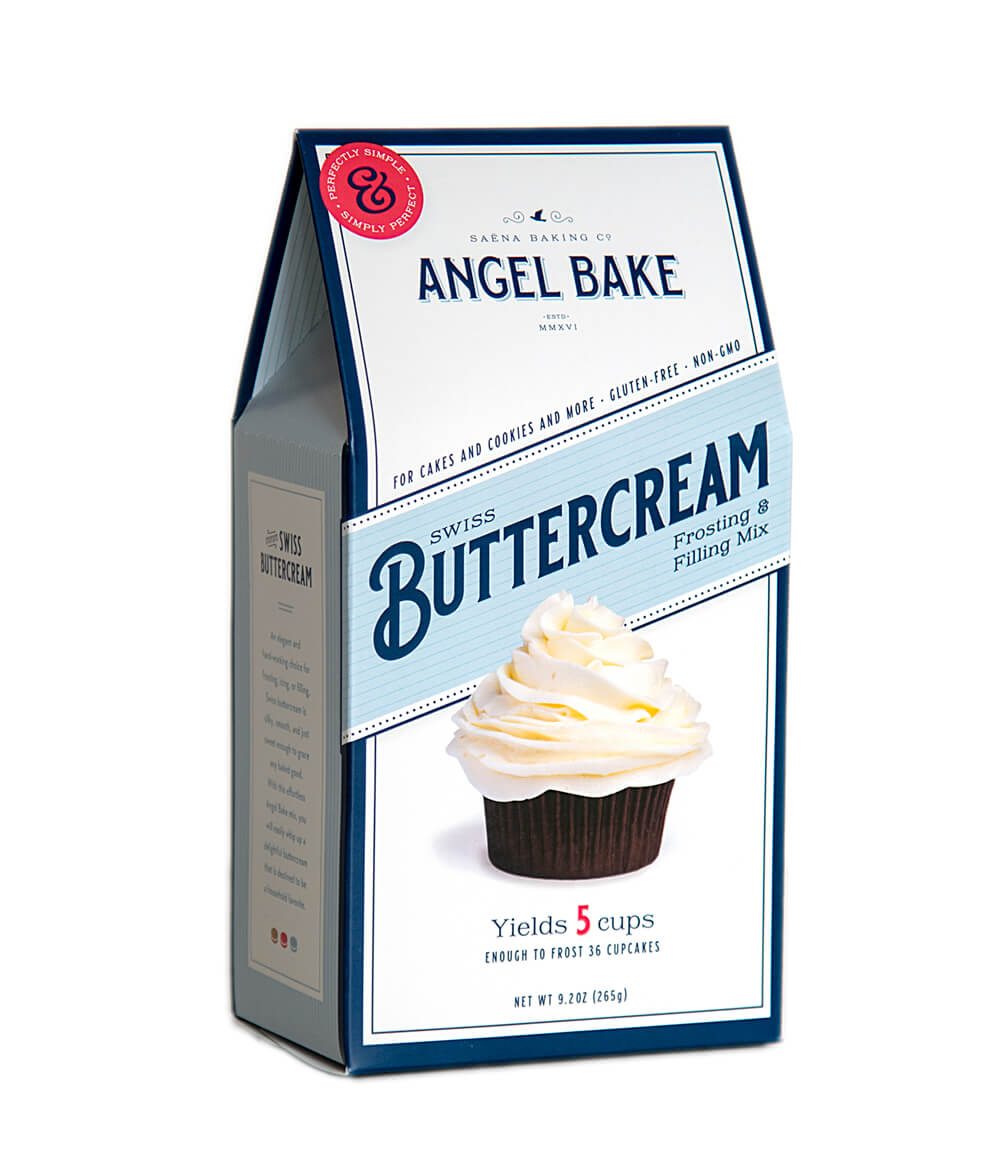 Swiss Buttercream Mix
An elegant and hard working choice for frosting, icing, or filling. Swiss buttercream is silky, smooth and just sweet enough to grace any baked good. With this effortless Angel Bake mix, you will easily whip up a delightful buttercream that is destined to be a household favorite.
Pure Extracts
Angel Bake chefs have selected an optimal array of extracts for your baked creations. When you'd like to add aromatic flavor essences to your treats, Angel Bake offers extracts of vanilla, raspberry, lavender, rose, almond, chocolate, lemon, orange, and cardamom. Try out the collection and enjoy experimenting!
Powdered Food Coloring
How do macarons get their beautiful colors? The secret is food coloring, but not just any food coloring.  Powdered food coloring delivers superior results. Angel Bake's culinary grade powdered food coloring kit comes in eight popular colors. A pinch to 1/4 teaspoon is all a baker needs to add sophisticated color, be it a delicate, soft pastel or an invigorating vibrant punch of saturated color.