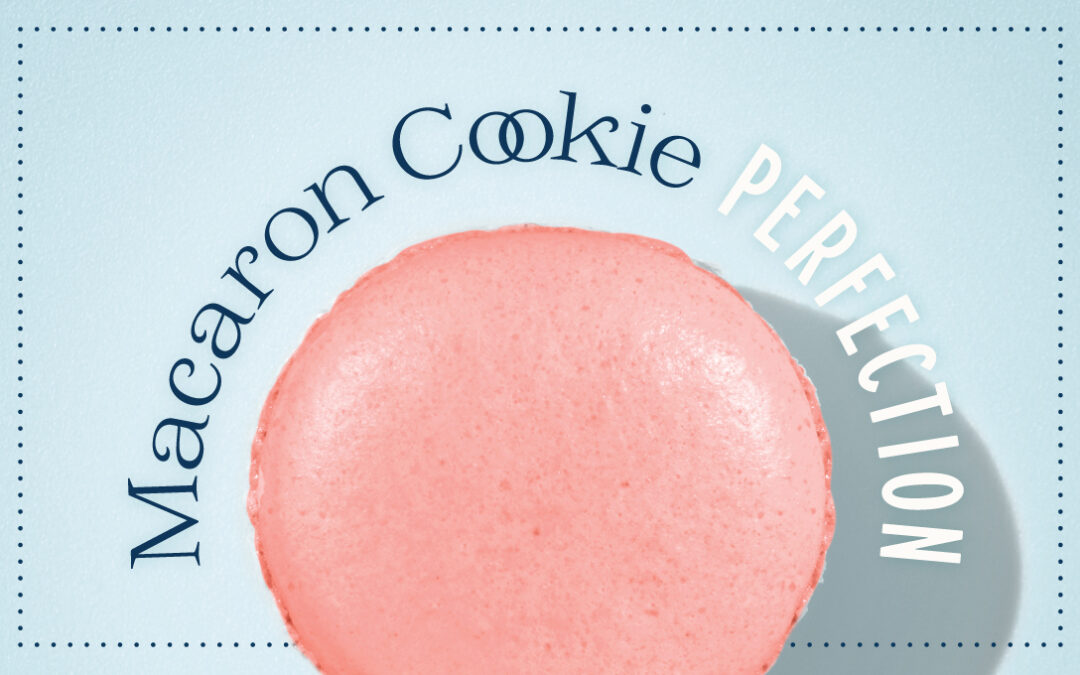 Baking perfect French Macarons can be pretty daunting, time-consuming, and messy. The internet is loaded with recipes and advice on how to bake Macarons.  Yet, the truth is that success can be and is somewhat elusive.  It is easy to get different outcomes following precisely the same steps. We say this because it has happened to us. It is just downright frustrating! So what should a macaron look like?  Should it be hard and brittle or soft and chewy?  In this post, we'd like to share the Angel Bake macaron anatomy with you.
Working with industry experts, we have created and perfected a unique baking mix that simplifies French baking macarons.  A perfect macaron has a smooth surface that is not crusty or brittle, has a soft chewy inside, no hollows, a well-formed skirt (feet), and a smooth bottom. And that is precisely what you'll create when you follow our simple baking instructions. No sifting, special folding techniques, hot syrup, messy egg whites, leftover ingredients, or precision measurements, and above all, no tips or tricks.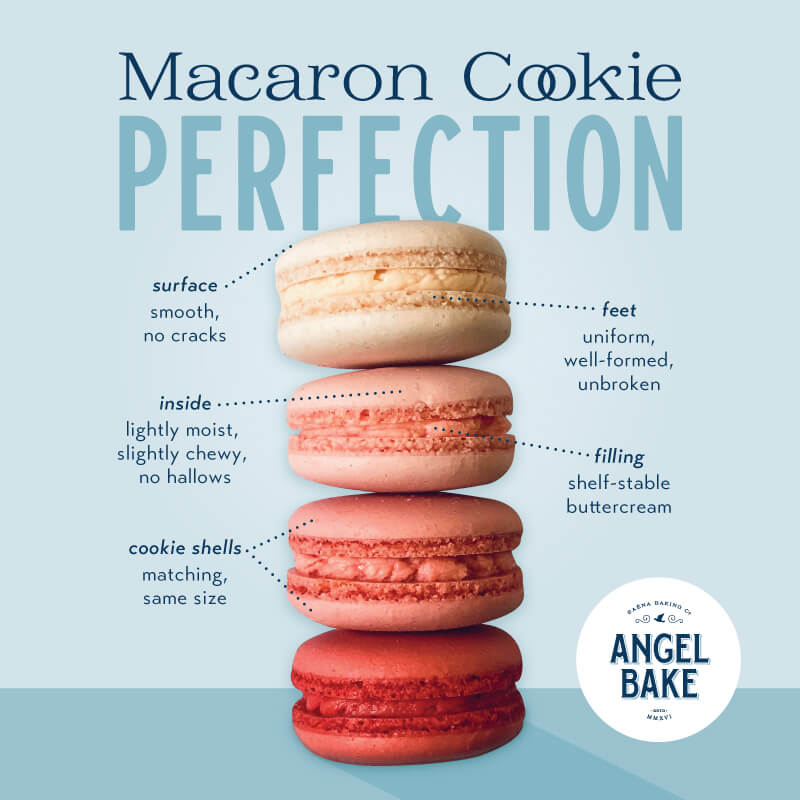 We've created a brief helpful hints post to answer some of your questions. Check out our video instructions to learn how simple it is to bake French Macarons using our Single Step French Macaron Baking mix. Feel free to contact us at info@angelbk.com or post a comment/feedback.