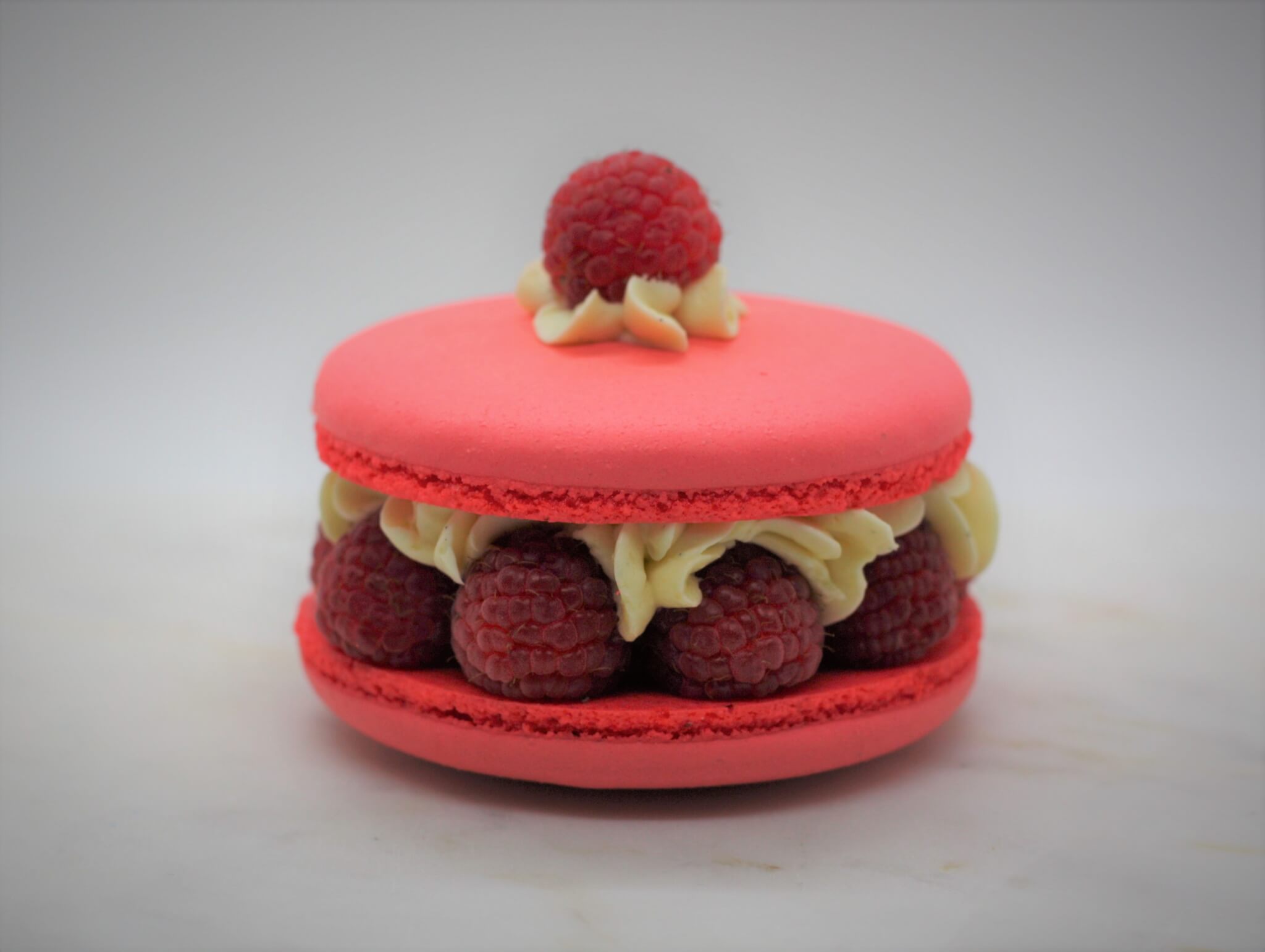 Since the release of our Single Step French Macaron Baking mix, we've been wondering about the versatility of this new formulation. We'd performed much of our testing with 1.2-1.5 inch batter rounds and hadn't ventured beyond. But what about larger sizes? Well, yesterday we set out to find out for ourselves..
Sizing French Macarons Shells
To be brutally honest, we expected to struggle going beyond 2.5 inches! We expected surface cracking, mushrooming, no feet, and wrinkling, …. Our first attempt was 3″ diameter macaron. We prepared the batter per recipe direction, piped the rounds, a couple of taps and into a 280″F convection oven. Twenty two minutes later, we got exactly what we'd hoped for. We were delighted! Could we go beyond? What about 5″ shells? It turned out that the single step mix was so much more versatile than we'd thought possible. The 5″ macaron looked just as perfect as the 1.75″. No wrinkling, smooth surface, no cracks and very nice feet! This is when we knew we'd realized and delivered to our tag line "Perfectly simple, simply perfect!" The only catch here is, you need to increase bake duration when macarons are larger. We'd stopped at 25 minutes, but we could have gone 5 minutes longer for the 5″ shell.
And finally, what could one do with a couple of large macaron shells? Below is a rose raspberry flavored macaron with real raspberries. It will take more than one person to enjoy this one. Wish we could share..